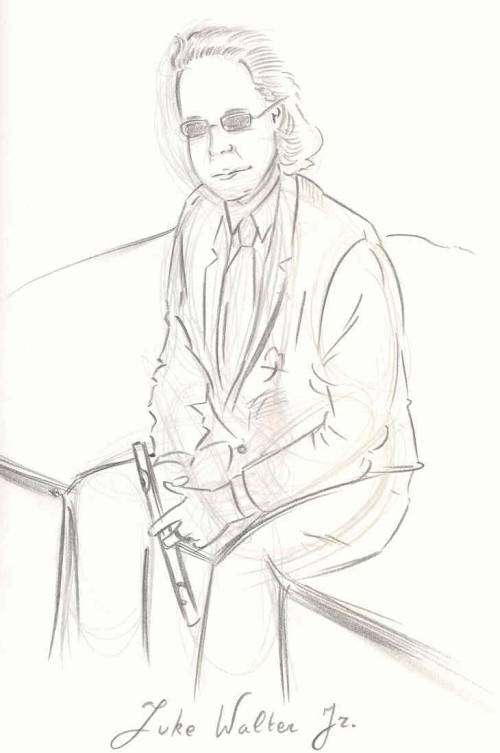 Blue Blot
Dance To The Blunk, please


Blue Blot will always remain a truly fantastic group in the collective musical memory of its audience. The albums prove this. Luke Walter Jr. had a voice for soul and the soul in his voice. A warm and charismatic performer, he was a perfect frontman. There have been attempts to replace him, but they all failed miserably. And rightly so. After all, nobody in their right mind would ever try to replace Freddie Mercury, eh. Right?!

Marty Townsend's guitar was very much suited to the kind of music they played. The guitar never took over, but was never ignored either. Townsend is currently rocking the crowd in Barbara Dex' band. Lenny Northover's sax contributions were brilliant. I have no idea what he is up to now.

Michael Schack is still the best Belgian drummer alive, although Matthias Meersmans and "that chap from Cookies and Cream" are gaining fast. Schack is a studio and live drummer for a diverse bouquet of bands, including Milk Inc., SquarElectric and Netsky.

Jan Meyers's bass always struck the right note. My dad has a saying "a great band starts with a solid bass and an exquisite drummer". Well, there you have it: Schack and Meyers, what a deadly duo. Jagger & Richards, Lennon & McCartney, Young & Young ... and Schack & Meyers!

Their combined forces touched greatness. "Blunk", as a genre, has never found a suitor. It's a Blue Blot property.

Recommended tracks [for the Blue Blot newbie]:

- Dance To The Blunk
- Pretty Good
- No No No
- Bridge To Your Heart
- I'll Be Home On Christmas Day
- September
- Where Do We Go
- Lonely Town, Lonely Street
[a cover which betters the original]
- Hold The Line
[a cover which massively betters the original]
- These Arms Of Mine
[which may be their career highlight]


In closing, we will never see a combo as accomplished as this one. The greatest domestic band ever? That is not even a question. That is a fact.



Julian De Backer, 16 April 2009


3 January 2014 update

Michael Schack, still the best Belgian drummer, sent me a kind tweet regarding this text (after I tweeted him about his awesomeness):



Consider the mistakes changed, Mr. Schack!